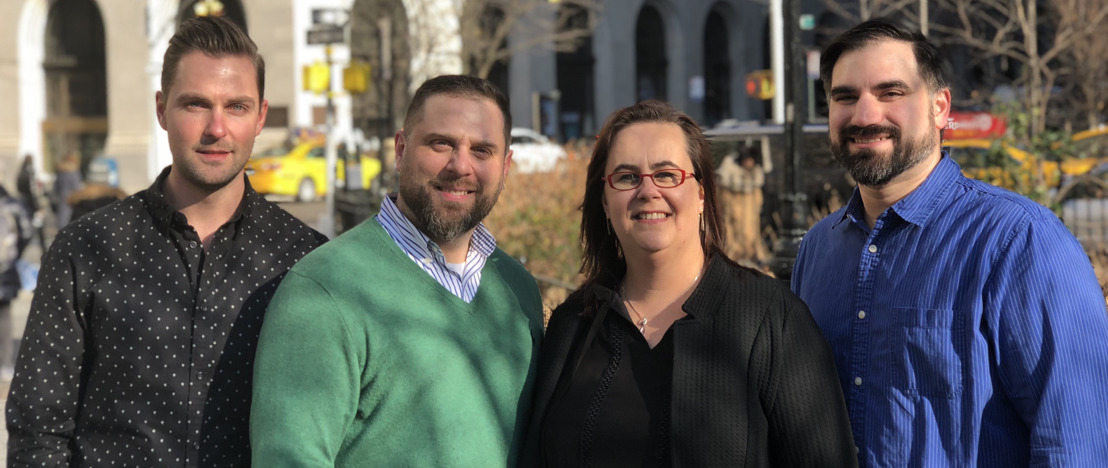 Emakina Group acquires New York-based digital agency Karbyn
- Regulatory and privileged Information - free translation of the original French press release -
Friday, February 9, 2018 — New York, Brussels, (Embargo: February 9 2018, 18.30 CET) –
Emakina Group (ALEMK_BB - ISIN: BE0003843605) reports the acquisition of New York-based full service digital agency Karbyn, strengthening its US presence.
Emakina Group SA announces taking 100% ownership of Karbyn, through its subsidiary The Reference, with offices in Ghent, Antwerp and New York. This move boosts its American growth ambitions and offers new opportunities for international clients seeking top support in the US.
Full-service digital agency Karbyn is a certified partner of cutting-edge CMS solutions like Sitecore and Adobe Experience Manager. Its 10 experts successfully define, implement and manage business-critical digital projects for SMB and Global Fortune 500 companies. The team builds long-term client relationships, focusing on digital strategy, web and mobile development and marketing automation.
The acquisition with a purchase price of 500,000 USD to be paid in cash is subject to the approval by the board of directors of Emakina Group. The final value of the transaction will be based on operational results recorded by Karbyn until 2022. The additional price is to be paid partly in shares and partly in cash.
The annual turnover in 2017 of Karbyn is expected to exceed 2 million USD, while the EBITDA (operating income before depreciation and amortization) for the same period is expected to reach 0,3 million USD. Karbyn will have a positive financial impact on the consolidated EBITDA of Emakina Group in 2018.
CONTACT
Karim Chouikri Chief Executive Officer +32(0)2 400 40 75 kch@emakina.com
Frédéric Desonnay Chief Financial Officer +32(0)2 788 79 26 fds@emakina.com
Luc Malcorps Director of Media Relations +32(0)2 788 79 73 lma@emakina.com