Emakina Group wins 2 of 7 Salesforce Middle East Partner Awards
Salesforce honors Emakina and Cloudworks for excellence in customer resources, sales and customer success – making a growing number of clients happy in the Gulf region
In an exclusive online Salesforce partner event, the world-leading cloud-based platform for sales, customer service and marketing applauded Emakina Group as a rising star in the Middle East. Its Dubai agencies Emakina.AE and Cloudworks were nominated for five of the seven awards, winning each one prize, in this important competition for all regional Salesforce Trailblazers.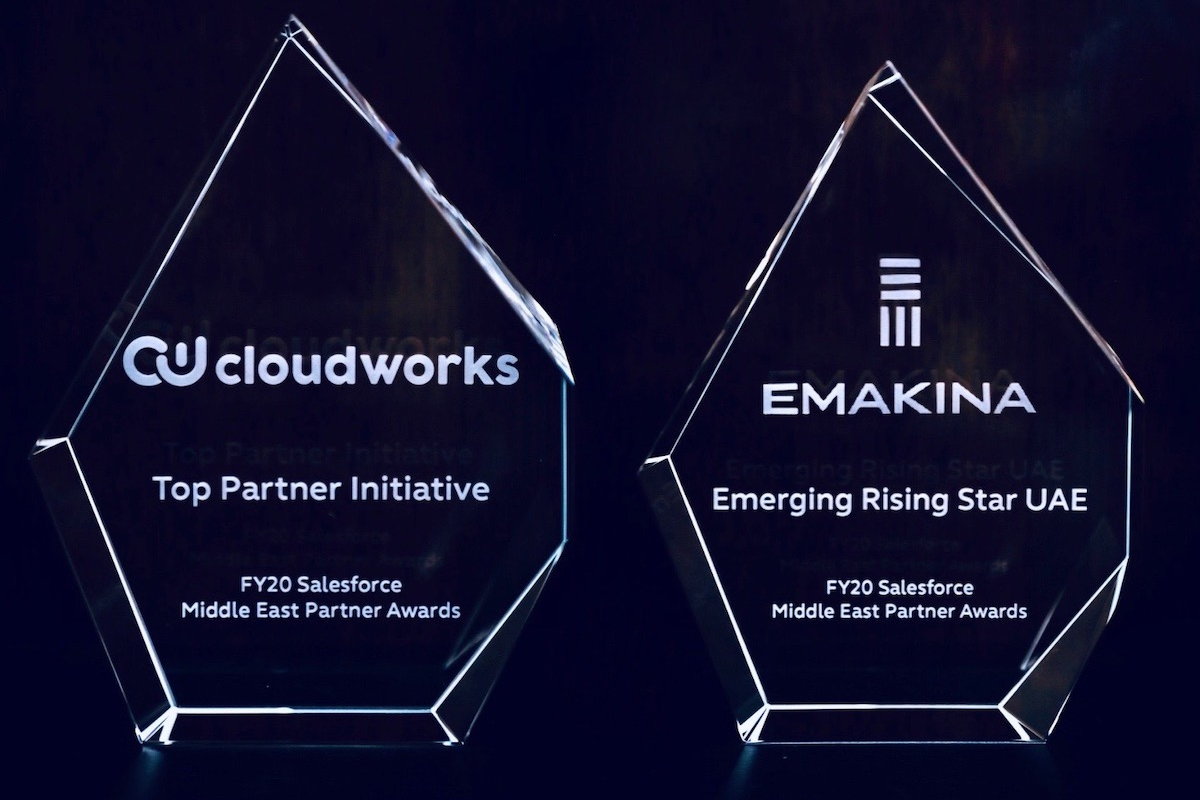 Mukesh Kumar, Alliance & Channels Director at Salesforce confirmed his company recorded further growth of its revenue in the Americas, EMEA and APAC, and stressed their continued focus on industry and multi-cloud excellence. Regional VP for Alliances Tony Smith added that the trailblazers are vital for Salesforce in driving capacity, capability and customer success, before naming the winners in the 2020 Awards.
Emakina.AE, with its fast-growing crew in Dubai received the prestigious Salesforce 'Middle East Rising Star in UAE' award. The company of Emakina Group – in total over 1,000 experts strong - has delivered a string of successful Salesforce projects, booking the biggest year-on-year growth of all regional Salesforce partners in contract value and certifications, while obtaining overall high marks from its clients for the executed projects.
"In the last 18 months, Emakina.AE has blossomed from an 'up-and-coming' challenger in the region to a leading digital strategy and E-commerce partner," said Murat Yoldaş Ertuğrul, Emakina's VP MENA. "I'm proud of our solid Dubai team of top experts, our exceptional clients like Chalhoub Group, and the powerful online shopping ecosystems we create for top brands like Bloomingdales."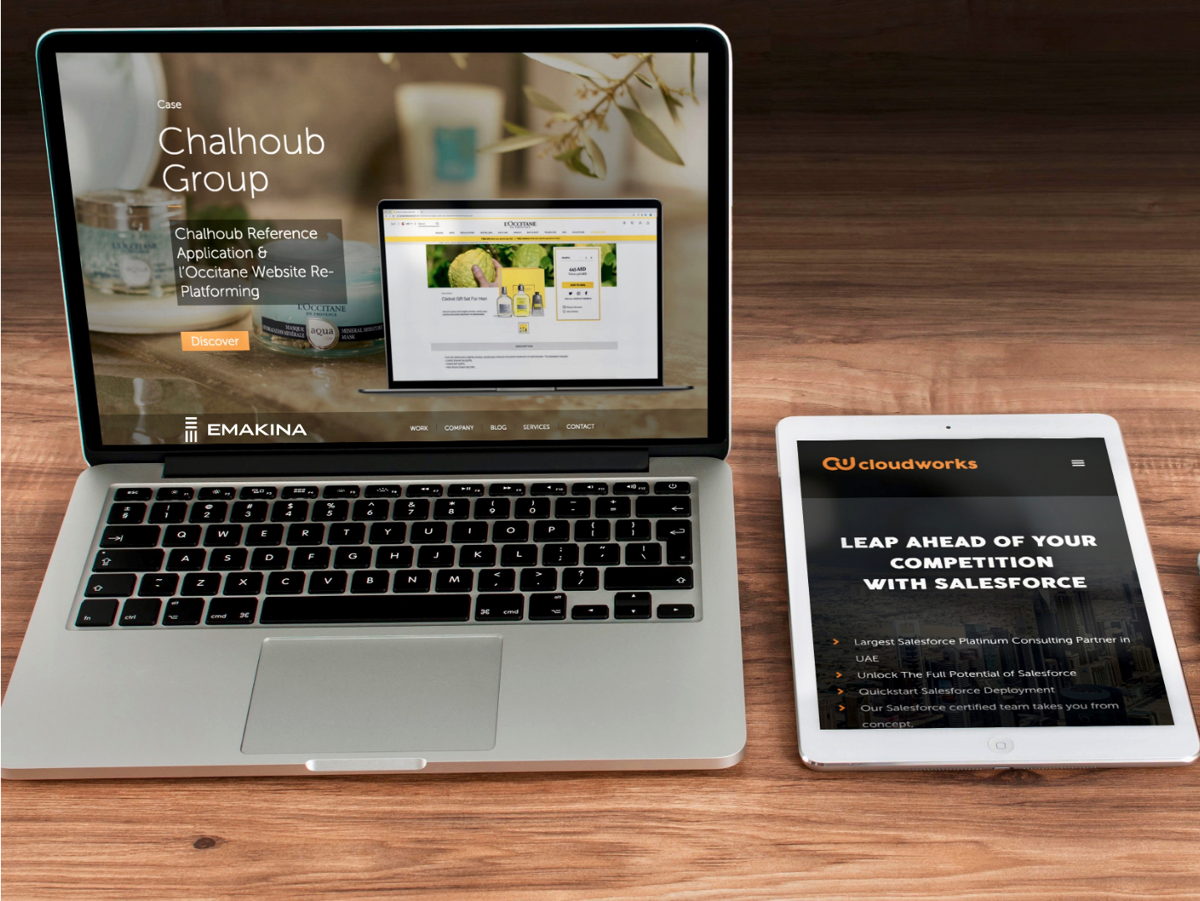 Cloudworks, the second agency of Emakina Group in the region received the 'Middle East Top Partner Initiative Award', for its role as a true trailblazer and proactive partner, working vigorously on certifications and new initiatives. The Platinum UAE Consulting Partner recently delivered its 200th Salesforce project, boasts a 5-star customer satisfaction rating on the app exchange and totals more than 160 certifications among its experts. Recent success stories include important projects for the Ministry of investment of the Kingdom of Saudi Arabia, DP World and Emaar in the UAE.
"It's truly gratifying for our team to be rewarded after a successful year of trailblazing projects and initiatives," commented Souphien Akhrif, MD of Cloudworks. "Coming just after the Cloudworks acquisition by Emakina Group this year, this reward shows that our company is recognized as a leading partner within the Salesforce ecosystem. We look forward to more success in the future! A big thank you to our customers, Cloudworks' people, Salesforce, and Emakina!"
"On a personal note, I want to thank Emakina and Cloudworks for their dedication and commitment to support our business in the Middle East," concluded Mukesh Kumar, Salesforce Alliance & Channels Director, Middle East. "We are forever grateful for your strong partnership and look forward to many more successful wins together."